Kind words from happy customers
"I just received the bookmark I ordered as a gift for Dad.  WOW . . . it is just beautiful . . . and will be the perfect complement to the vintage book that will be his Birthday and Father's Day gift.  Thank you for your lovely product and your prompt service."

A.J. Olson
"Ahhh...simply beautiful! Absolutely breathtaking! Very detailed and high quality. I love that you now have the option to personalize the back for a few dollars more - will make great gifts!"

JT
"Perfect!  All I can say is Oh my gosh! You certainly have out done yourself! When I opened my Dad's cribbage board today I couldn't believe my eyes! It's even more unbelievably gorgeous than I could have even imagined! The details are so perfect! I can't thank you enough for making Our Christmas a very special one indeed! In fact I was at my Dad's the other day and I said to him," wait until you see what I got you for Christmas you're going to love it!" He replied ,"is it a million bucks?" I replied,"no but it sure does look like it!" I was wrong it looks like a billion bucks! Can't wait to see his face when he opens it!"

Tammy Albert
"I am addicted. I've bought a dozen or so bookmarks in the past four or five years and I love them all!"

Kevin Thomas
"This is the nicest bookmark I've ever seen. The picture doesn't even do it justice. I got it for a gift, but I'm definitely going to have to purchase one for me now! The bookmark is thin enough to seem like it would have no issues in a book, yet strong and durable enough to seem like it will last for a long time. The work is very intricate and the different colors of wood really glimmer when they hit the light just right. For $12, it's totally worth it!"

Nicki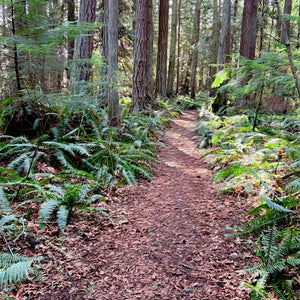 Crafting timeless treasures for every book lover.
Mitercraft is a company that is deeply inspired by the natural world. Our shop is nestled in a 100-acre forest, and we take great pride in using hand-selected, sustainably harvested wood to create one-of-a-kind bookmarks that showcase the wood's natural beauty.
We believe that every piece of wood has its own unique story to tell, and we celebrate that individuality in every bookmark we create. All of our woodgrains vary, which means that each bookmark is truly one-of-a-kind.
Our commitment to quality and attention to detail is evident in every aspect of our business. We take pride in the fact that all of our bookmarks are crafted by hand, ensuring that each one is a unique work of art.
At Mitercraft, we are dedicated to creating beautiful and functional products that honor the natural world. Our bookmarks are designed with pride that only comes from a handcrafted process, and we believe that the natural beauty of wood should be showcased in every piece.
We invite you to explore our website and discover the magic of Mitercraft for yourself. Whether you're looking for a beautiful gift or something special for yourself, we believe that our unique bookmarks will be a cherished addition to your collection.